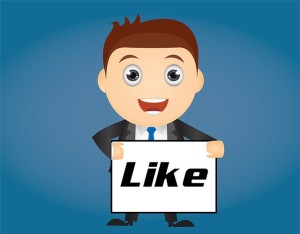 The stigma around online dating has died down, and now everyone is looking for everything online! From serious relationships to casual hookups (to get laid). Knowing what to include in your online dating profile will help you find exactly what you're looking for.
If you're looking for a serious relationship online, there are a couple of things you need to know and consider before setting up your profile. Not only do you need to complete your profile, but you also need to include great pictures, some snippets about who you are, and what you're looking for.
Good Pictures. Most dating apps and websites are based around the users determining their attraction by appearance first. Let's use Tinder for an example. When I use Tinder I have a process for matching with others. I start by looking at their pictures, if I do not find them attractive, I do not go any further.
Use at least one picture that shows your full face and one that shows your body type. Try to avoid using pictures of you in a group, pictures with dead animals, and pictures of yourself half naked.
Biography. On dating websites like OkCupid, you have the opportunity to fill out a hefty profile, says Dating Advisor Canada. But if you include too much information, users won't stick around for long or won't get the important bits you want to highlight.
When writing your profile, you don't need to include your name or other information that is listed elsewhere on your profile. Instead use this place to focus on your hobbies, what you do for work, and maybe a couple of facts about yourself. I include that I love puns and my favorite color is lilac. Providing facts about yourself gives the reader a topic to open with.
What You Want. Don't forget to include what you're looking for! But remember, just because you are looking online, doesn't mean you'll find (or even want!) an instant relationship. On my profile I say that I am looking for someone to get to know and that I'm not interested in friends with benefits or one night stands.
Spellcheck! In the age of the internet, with spellcheck built in to browsers and services like Grammarly, there is no excuse for misspelled words or incomplete sentences! Run your profile text through a spell checker/grammar checker to ensure that you aren't turning people off by not knowing the difference between there, their, and they're.
If you still aren't confident in writing your own profile but want to make a good impression, you can always hire a professional profile writer. But I'm certain that with these tips, you can create your very own perfect profile!